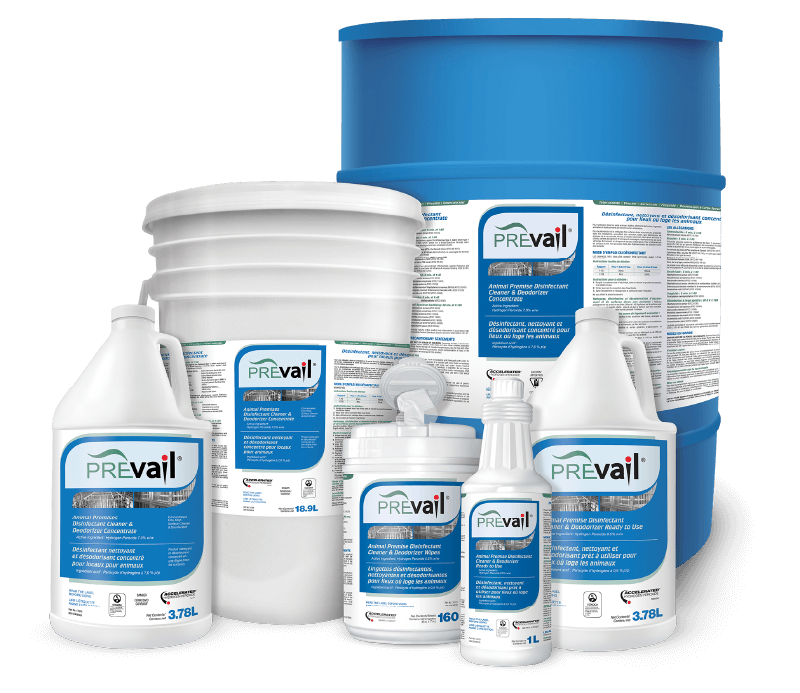 Veterinary grade disinfectant that kills Parvo, Ringworm, Feline Calicivirus and more
The Prevail™ portfolio of products offers effective disinfection while protecting the safety of your animals, staff, and community.
Kills pathogens quickly
Prevail™ delivers a line-up of products that are designed to work quickly, with one-step disinfecting and cleaning.
Reliably kills pathogens of concern in as little as 3 minutes
At least 2x faster than commonly used products
Excellent cleaner, eliminating the need to use separate cleaner
Spend less time disinfecting and more time with the animals in your care.
Big impact in your facility, minimal impact in nature
Prevail™ Disinfectants are biodegradable and easy to dispose of with minimal environmental impact.
Gentle on your surfaces
Prevail™ Disinfectants are compatible with a wide range of materials.
One wipe is all it takes
Quick, convenient disinfection for surfaces and equipment with contact time of only three minutes.
Improves disinfection efficiency
Ideal for use on hard, non-porous surfaces: exam tables, stethoscopes, doorknobs, scales, surgical prep tables, and cages
Format: Canister (160 ct) wipes